ABOUT US
WWOOF is the acronym for World Wide Opportunities on Organic Farms.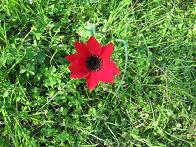 WWOOF Greece is a Non Profit Organisation founded in December 2010 by a group of persons willing to support the effort undertaken by the WWOOF movement.
It is run on a voluntary basis.
It is member of the WWOOF European network and the WWOOF international network .
Its aims are:
the acquaintance and promotion of organic and bio-dynamic farming in Greece;
the exchange of know-how and experiences on voluntary base;
intercultural exchanges;
the promotion of hospitality and voluntary work in rural areas;
the acquaintance with alternative lifestyles which have direct link with nature and art crafts;
the creation of alternatives for city dwellers in order to give them the opportunity to get in touch with the nature;
the revival of traditional farming techniques;
the dissemination and conservation of traditional techniques of building, preparation of food (cheese, olives, pickles, sweets, etc.), local plants and seeds and hygiene products (soap, creams, perfume, cleaning products, etc.).
The seat of WWOOF Greece lies in the rural semi mountainous area of Kryoneri-Korinthias (North-East Peloponnese).